THE MACK BAND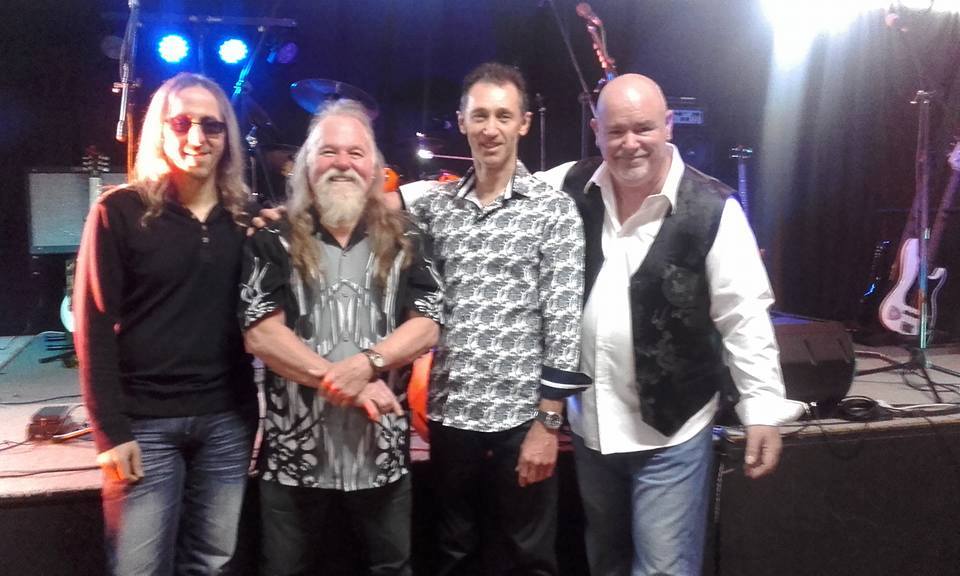 Dave, Doug, Trevor, Will
THE MACK BAND BIO
The Mack started 10 years ago when front man singer songwriter, Trevor McCormack, began writing and performing his original songs at the end of Georgia, the street he lived in. Over time, Trev did song competitions and open mic nights, until his chance meeting with drummer Doug Lavery from Axiom, who felt that the stories told within the songs needed to be told on a bigger stage.
Trev began looking for musicians to bring his dream of telling his stories to the masses. David Keresztes, Brisbane guitarist and bass player Will Clayfield, both who have international touring credits, join Trev and Doug and after collaborating at Trev's studio, decided it was time, and formed what is now become The Mack Band.
After some intense rehearsing, the Mack performed their first well received show, opeing for popular country artist Adam Harvey.
In a style that could be described as 'Easy Rock', in the same vein as Peter Frampton, Fleetwood Mac and America, with vocal harmonies akin to the Little River Band and the Eagles. With solid musical structure and relatable lyrics, the Mack always delivers premium entertainment.
The Mack Band are:
Trevor McCormack:
is a singer songwriter/guitarist who has been writing and performing for 10 years. He has performed both locally and overseas. He has had his material placed in national song writing competitions with success. His passion for music and performing original songs is the heartbeat of the Mack.
David Keresztes:
David has a wealth of talent that comes to the forefront of the Mack. His solid performances live brings a new drive to the songs. David is also a guitar teacher locally in Brisbane.
Will Clayfield:
has been involved in the local music scene since 1984. After forming several successful bands and touring them, moved to the U.S. After working with well-known touring acts, Will returned home. Still working with tourning acts, he auditioned for the Mack.
Doug Lavery:
Doug has a wealth of experience, having worked in some of Australia's most popular bands. Doug has drummed in bands nationally and internationally. His solid drumming drives the Mack from start to finish.
The Mack is truly Australian and original and guarantee to deliver nothing less than 100%, with every members musical and life experiences shining through in the performance.
******
I am a singer/songwriter with a dream to bring back the older styles of music that inspired me. I am very grateful to be able to share my songs with you and hope you enjoy listening and singing to them as much as I did when creating them.

My first performance was at the Bribie Island locals only at Bluey's, I never knew how nervous I could be, I was scared. It is a very different scene than singing with your mates.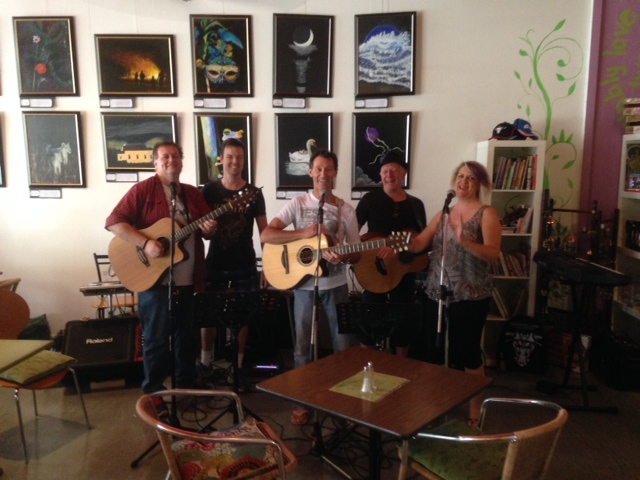 Urban Festival
*********************************
BOOK 'MACK' for your function
Duo
Trio
Full Band
use the form on our contact page to obtain more information and prices.
*********************************
Other musicians
I used to listen to, sing and play along with songs by John Denver while camping on the Colo river. Although my friends now tell me I never used to sing so well back then. I am inspired by the Eagles, America, Fleetwood Mac, Diesel, Boz Scaggs, Keith Urban, ACDC, Crowded House, Elvis, KISS, Elton John and Bon Jovi, to name a few. They have songs and music that are real, with depth and meaning.
I am honoured to have been selected in the top 35 of the Australian songwriters association original song lyrics competition 2012.
V Cafe, Da Lat, VIETNAM
Trevor McCormack (Mac) performing in Vietnam at
*****